Senior Team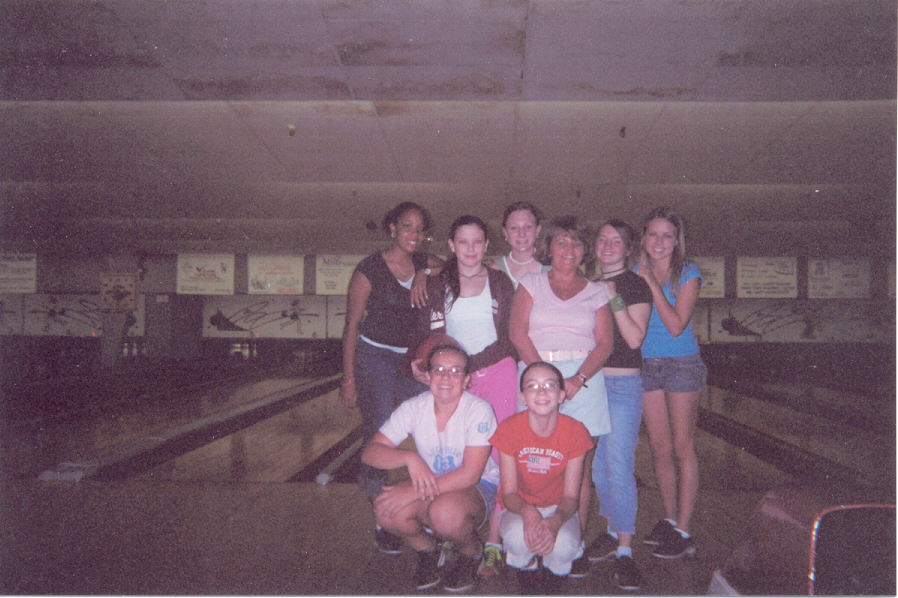 This is most of the Senior Team, except one of the girls isnt on it anymore and one girl isnt there.
Kacey and Jodie
Me and Jodie...
Kacey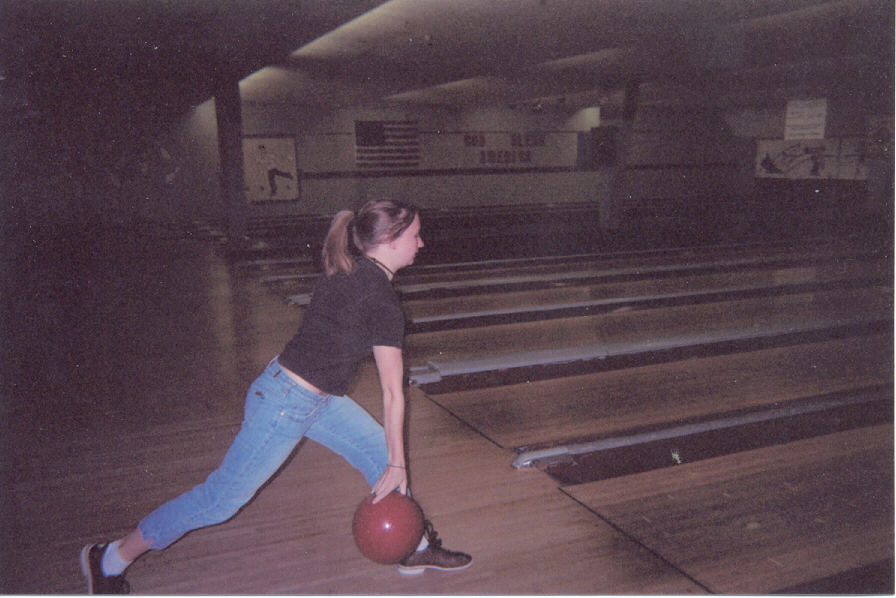 Me being the professional bowler that i am...
Stormi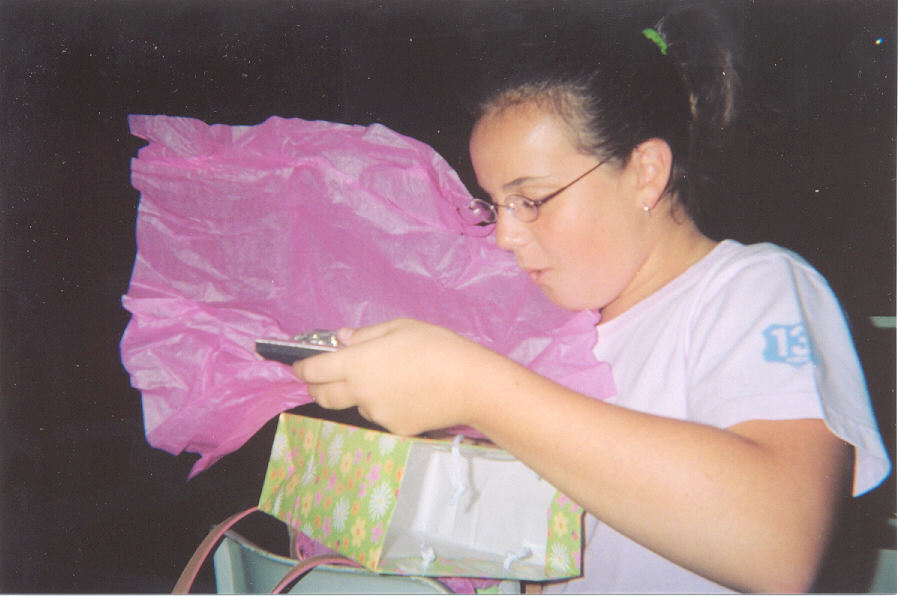 Stormi opening her present from me and Jamie.
Shalondra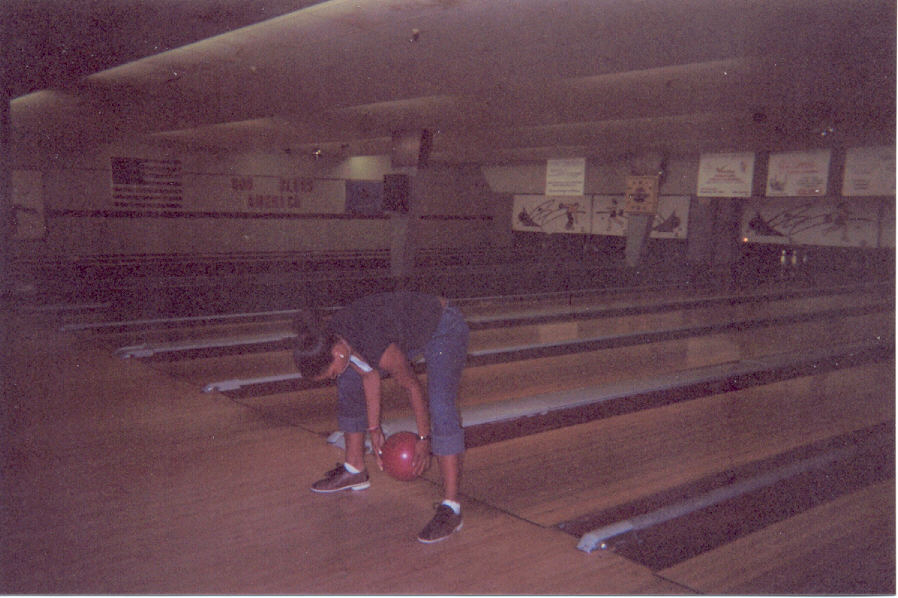 Shalondra granny bowling.


Kacey and Jamie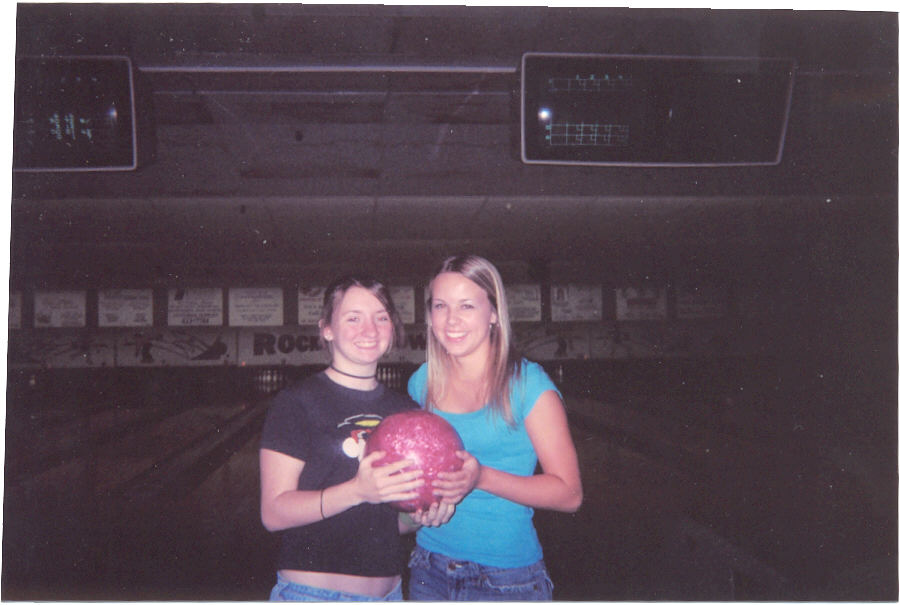 Me and Jamie being corny with a bowling ball.
Jodie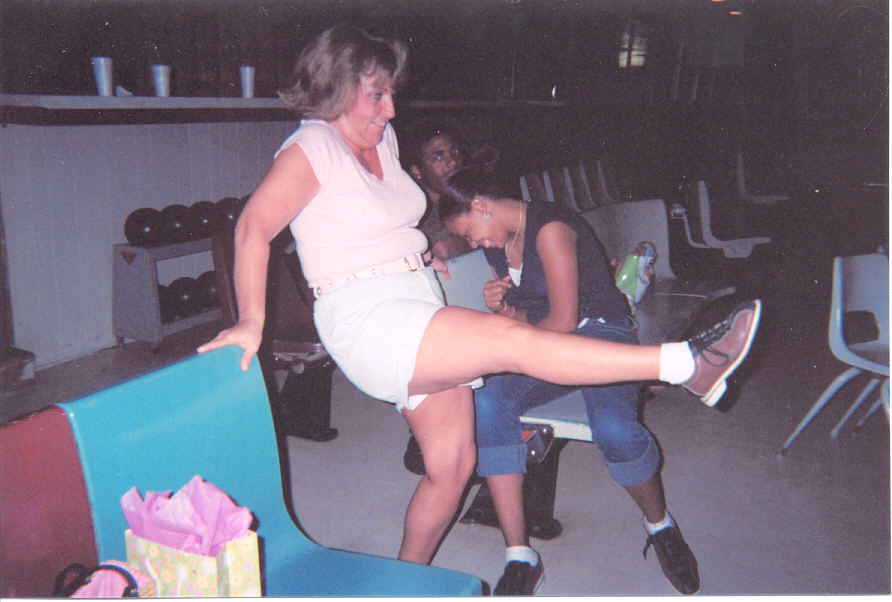 Jodie being a freak...she CAN NOT stand still for more that .5 seconds.
Kacey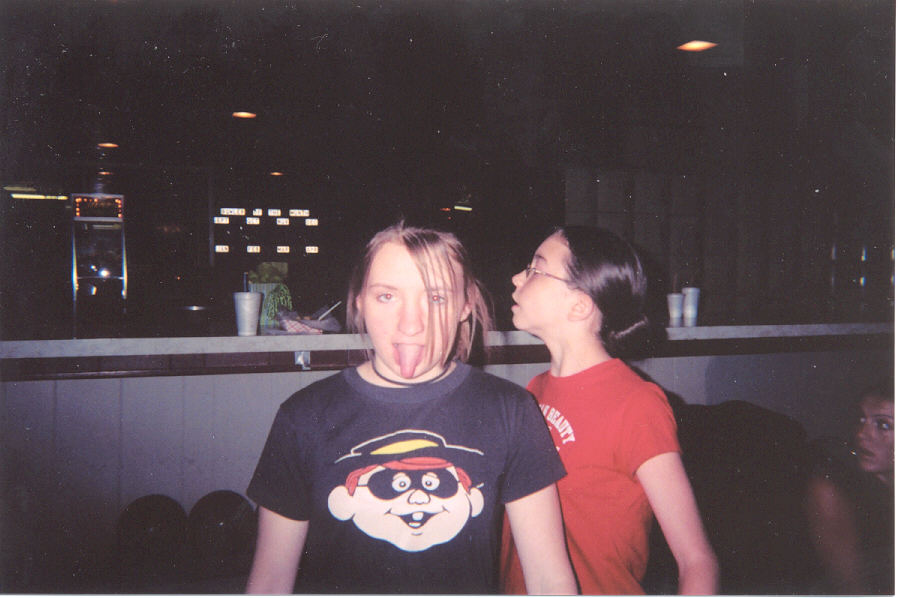 Um..yea..
Stormi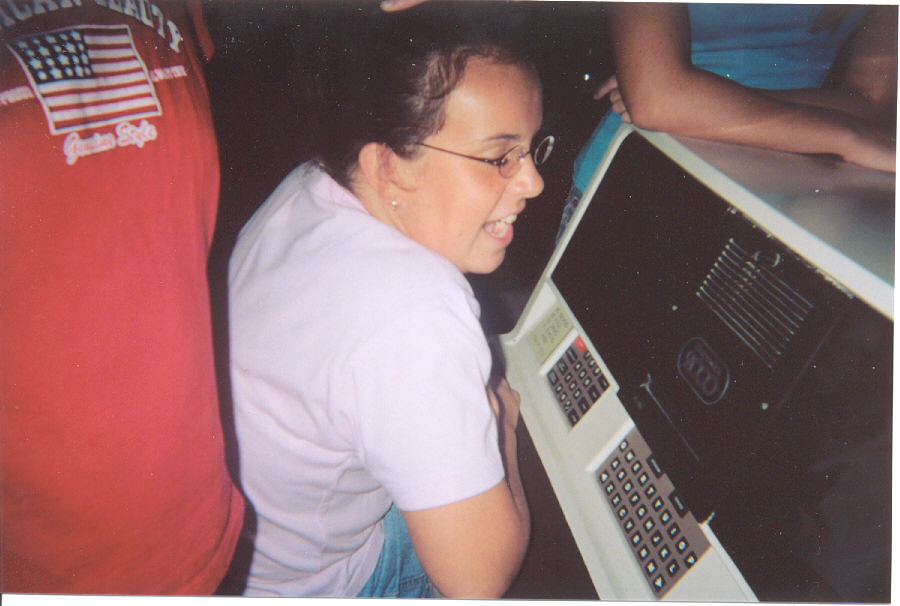 Stormi again...I love this little girl!!
Jamie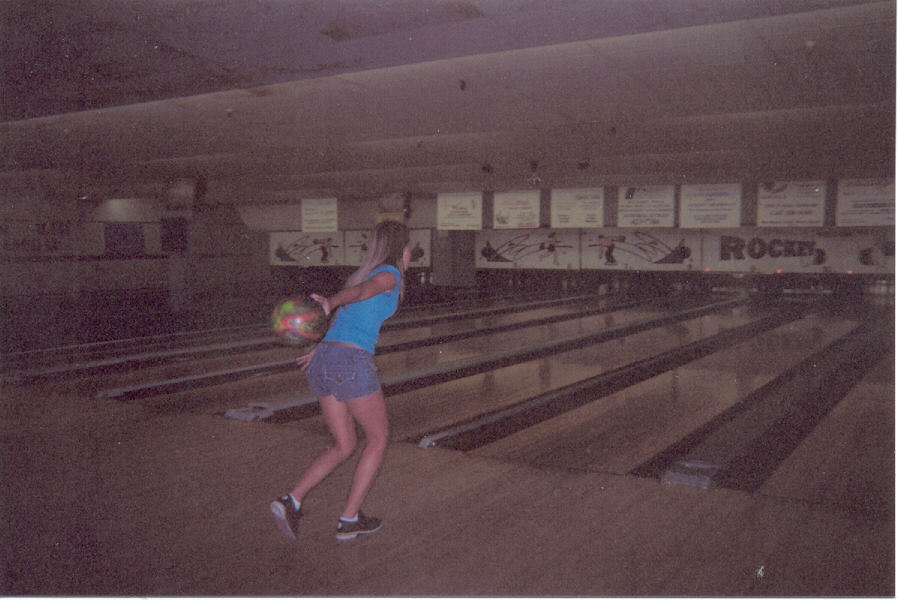 Jamie bowling...yea!